Collaborative leadership is at the heart of how we work as it generates the greatest results, faster and more sustainably.  Collaborative leadership captures distributed perspectives in a way that allows your teams to maximise their understanding of their own work, others' work, and their context.  From that shared understanding comes innovation and solutions that make sense to all.
Existing hierarchies don't need to suffer:  managers don't know less than before or have less influence.  Instead, managers have a richer understanding of the reality they are working in and with, and their people are more aligned and motivated in pursuing success.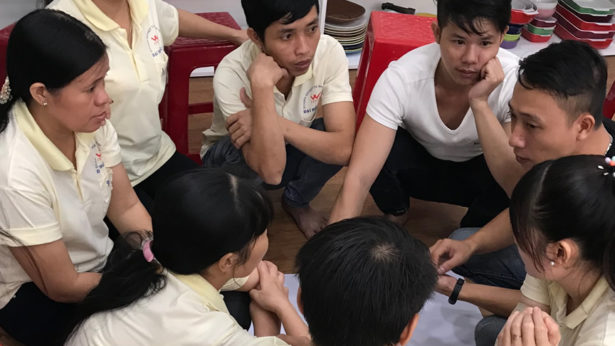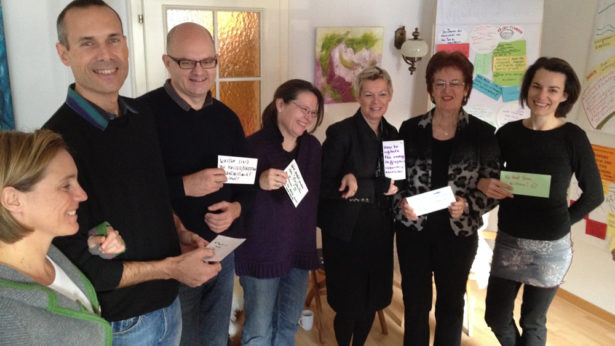 Our goal is to live the partnership with you and your team(s) that you would wish to have in your teams.  Our work is grounded in collaboration and seeks to bring out the best in the organisation, in a way that makes the weaknesses irrelevant.
Together with you we engage the relevant system – be it team level, department level, or whole organisation – in solving the dilemmas at hand.  Our approach enables constructive discussion that generates action not only within your team, but with stakeholders outside the team – be they other departments, or wholly external stakeholders such as suppliers, customers, partners, donors, etc..
We design, facilitate and co-facilitate events that elicit participation, while unleashing motivation and drive.  Most importantly, we build your team's capacity to continue to solve dilemmas effectively by enhancing their competences in: self-mastery, collaboration, systems thinking, design, prototyping and diffusion.

Here are the key capabilties
you need to build in your team to instill collaboration sustainably:
self mastery
team collaboration
seeing systems
collaboration across teams
See your way clear
Your situation is unique, and we don't believe an off-the-shelf solution will really help you shift your organisation.
We will meet with you, face to face or virtually, to determine how best to work together.
We'll make you a proposal, and map out the programme you desire.
Or. You can test us out.
We can come and run an opening workshop to give you a feel for how we work and the kinds of value you would receive.
Contact Us
Give us a call
Jany Barraut: +41 (0) 79 800 5170
Caroline Rennie: +41 (0) 79 652 3218

Or drop us a line