Why Us
Why us in particular?
because we are high laughter,
low drama, genuine partners, with relatively low egos
and a commitment to being purposeful.
Our aim is to support you, your team and your organisation
in experiencing more enlivening ways of working together.
Your team will uncover its shared purpose and meaning,
and build the path to the future you aspire to.
Your self-reliance is our goal,
so our programmes systematically
build new habits and shift skills and ownership to you.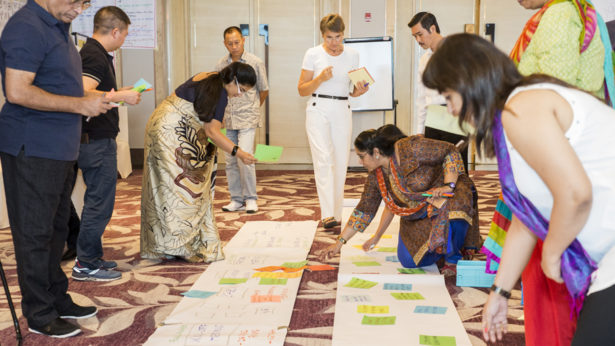 Why we're effective
We're good at designing processes that help a group get from where they are to where they want to be. We're not scared of asking the difficult questions, and of holding courageous conversations. And we're able to sit in the fire of emotional discussions without being perturbed and without having the emotions run amok. We create conditions, processes and learning loops that leave your teams stronger and better equipped to work powerfully together.

What we do that you can't do for yourself (for now!)
We can hold these dialogues neutrally, without being vested in the outcomes. This frees us up to be more creative in the work, lighter in approach, yet grounded in the moment. This means we can catalyse change in a way that feels natural. You own the change, while we hold the process.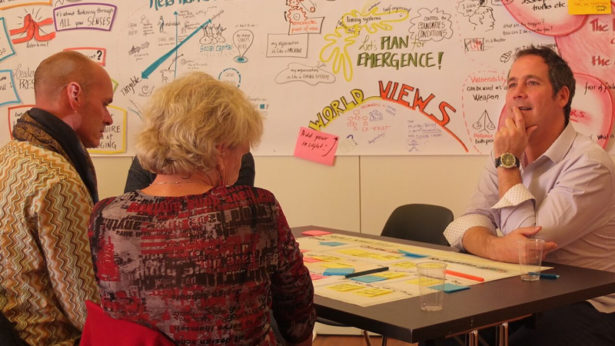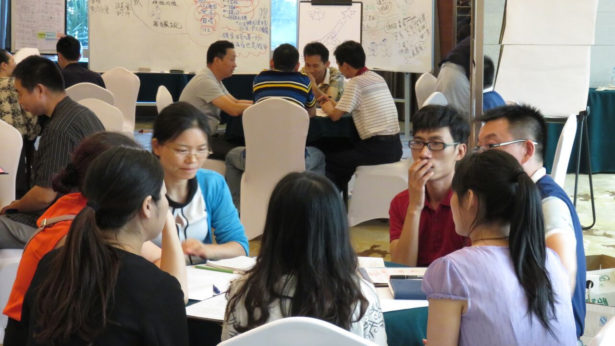 How we do it
What we do is of course important. But how we do it is where the magic happens. Our practice engages diverse people and teams to share and align their aspirations for a successful future, and live into that future on a daily basis.
Ultimately, we coach, guide and train you, your colleagues and teams to facilitate themselves and each other. We're not interested in dependency – we're interested in development, agility, and high impact work. When you've got that – we move on so we can help bring agility, humanity and meaning to more people at work.
See your way clear
Your situation is unique, and we don't believe an off-the-shelf solution will really help you shift your organisation.
We will meet with you, face to face or virtually, to determine how best to work together.
We'll make you a proposal, and map out the programme you desire.
Or. You can test us out.
We can come and run an opening workshop to give you a feel for how we work and the kinds of value you would receive.